I've put a lot of words out there on this blog, but it's getting harder these days. The circumstances happening around the world are so staggering, so beyond comprehension, that writing about books feels a little frivolous. Especially as, from what we're hearing from experts (which does not include the megalomaniac in the White House), this is just the beginning in America. We have more, and worse, to face this spring.
How then can I write about books? Putting together cogent sentences and feeling the excitement I need to feel to share with you so get you excited gets harder every day. Reading is a minor thing compared to what we're facing, but I also know that for many of you it provides entertainment, solace, and distraction from darker thoughts. So, I'm telling myself that even though I've never met many of you, I may be helping you with ways to relax when you need a break from reality. I hope it's true.
I may be fussier about what works for me right now, but I'm optimistic that this crop of spring releases, many from authors I already know and like, will be the right reading for all of us who look to books to escape.
(To learn more about each book click on title link for the Goodreads synopsis)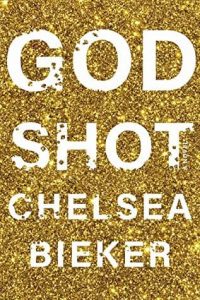 Godshot is a debut novel about Lacey, a teenager living in a farming community in California. Drought has settled in and decimated their crops and now a preacher has come along promising salvation and rain. Her mother, once a faithful follower starts backsliding into her sinful ways and ultimately runs away. Lacey is left with her eccentric grandmother. Things become increasingly dystopian and Lacey decides to leave and try and find her mother. I've already started reading this and so far so good. (April 7, Catapult)
A novel set in the 1800s? About Jane Austen? And family secrets? With a lilac on the cover? Yes, please! Miss Austen looks to be as far away from the contemporary world as possible, which could make it a welcome relief if done well. Cassandra Austen, Jane's sister, is now an old woman. She's spent much of her life preserving her sister's legacy and is now looking for a batch of highly personal letters which could tarnish that legacy. This premise of the bonds of sisterhood reminds me of Vanessa and Her Sister, an absolutely marvelous novel about Virginia Woolf's sister. (April 7, Flatiron Books)
Master Class is about Elena, a teacher at an elite state school. The educational system has been overhauled and runs based on IQ tests—with children going to different levels of schools based on the results. Elena's daughter doesn't test well so she is sent away to a federally run boarding school. Elena requests a transfer to the school and finds they're not being taught anything other than how to make hand crafted goods, which are highly valued now that everything is machine made. I enjoyed Dalcher's debut, Vox, a feminist dystopian novel that felt all-too-real. I feel as if she has found a lane and is going to stick with it—looking at what scares her in modern day America (and anyone with children should be afraid of what Betsy DeVos is doing to our educational system) and taking it to the next level. (April 21, Berkley)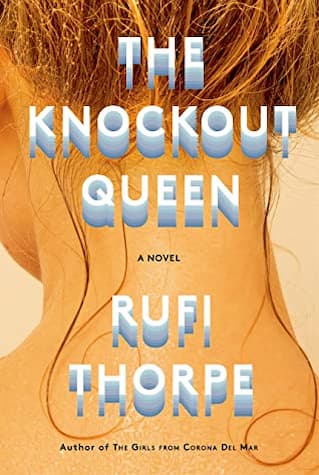 Rufi Thorpe writes books about friendships that are either couple with unusual circumstances or are between unlikely people. The Knockout Queen is the latter. It's a novel about a friendship between a gay teen and a girl who is "too" tall. As the girl who towered over the boys at the 8th grade dinner dance I can relate. This sounds like it will be full of the kind of insightful, humorous, quirkiness I love in my fiction. (April 28, Knopf)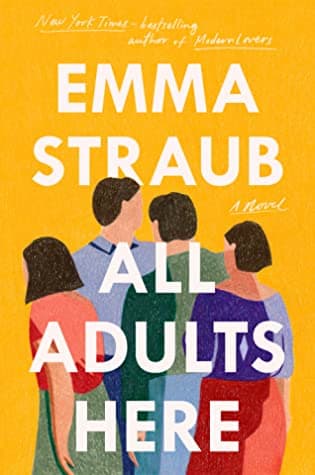 I've enjoyed all of Emma Straub's novels. She has the ability to tap into the zeitgeist and reflect it back to the reader with humor and insight. All Adults Here is about an elderly woman who witnesses an accident that makes her rethink her life as a parent. The novel moves between her, her grown son, and her grand-daughter. (May 5, Riverhead)
Like almost everyone I know I loved Stephanie Danler's debut novel, Sweetbitter. It was one of those unicorn books that achieved both critical and commercial success, going on to become a series on Starz. Imagine being Danler, 25 years old and slammed with success at that level. You don't need to because she's back with a memoir. Stray is the story of what happened after Sweetbitter exploded. I already know her writing is wonderful so this has the potential to be fabulous reading. (May 5, Knopf)
I hadn't read Jennifer Weiner in ages, but really loved Mrs. Everything for its take on family, identity, and women's roles. Big Summer moves from relationships between sisters to long term relationships between women. Daphne and Drue were best friends in high school, but have lost touch after a massive falling out. Six years later, Drue is back and needs a favor—she wants Daphne to be her maid-of-honor at her over the top society wedding on Cape Cod. You don't have to stretch your imagination too far to know this has got real potential as messy, fun reading. At the same time, Weiner always goes a bit deeper—there are layers to her stories, not just sugary fluff. (May 19 Atria)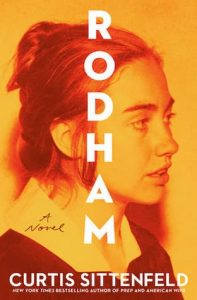 Rodham may be one of the spring books I'm most looking forward to reading. I'm not even going to bother with much of an explanation because everything you need to know is in the following sentence. It's a re-imagining of Hillary Rodham's life IF she had never married Bill Clinton. BOOM. (May 19, Random House)
It's no secret I am obsessed with all things British history so it can't be a surprise that I'm ready to spring into this book. Katheryn Howard: The Scandalous Queen is the fifth novel in Alison Weir's series about Henry VIII's wives. If you want readable, fascinating historical fiction about women who have been historically written off then this is the series for you. Plus, they're long so you can dive in and ignore today's world. (May 14, Ballantine)
All My Mother's Lovers is the riskiest of my spring choices. The title sounds a bit sensationalistic, but the premise is a young woman whose mother dies leaving behind 5 letters to be delivered by her to men neither she or her father know. Still, it's a debut by a woman about a woman and is supposed to be an exploration of love and grief. I'm giving it a go, but with tempered expectations. (May 26, Dutton)
That's it for my top spring picks. Except…there are more! I'm back again on Sarah's podcast 

Sarah's Book Shelves Live. More books and more bookish chatter.
All of the books I discuss are available to pre-order at independent book stores and lots of them are offering free or reduced shipping. Please look to them before buying from online retailers. Thank you!
Related Posts