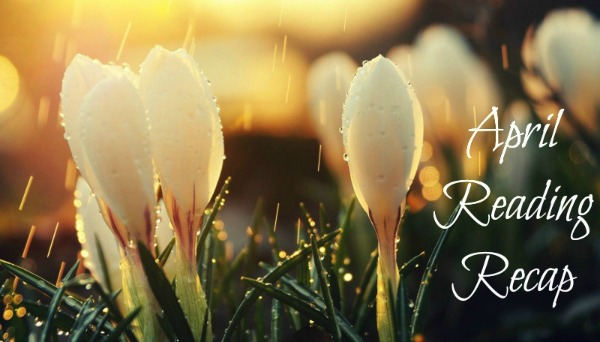 April, where have you gone? Actually, the month wasn't the problem is was the last week when the universe decided to shift from neutral to overdrive in my world. A quick update because it does impact the blog.
Our move to Ann Arbor was supposed to be for 5 years, but like anything else in the corporate arena, anything can change at any time. So…we're headed back to Seattle this summer. Not a big deal per se, but the insane real estate market and the fact that we have our Seattle house rented out to a tenant until 7/31 means we have to wait. Except, the best time to sell a house is NOW so we did. We listed our Ann Arbor house on 4/21 and it sold 48 hours later. I'm trying to unscramble the Rubik's cube of pieces to get us out of one house and back into another at the busiest time of year for movers and travel. A first world problem, but it has thrown my reading and reviewing for a loop. I'm trying to maintain both, but things will be hit or miss until we land back in Seattle.
For now, let's see how April went!
This Might Hurt by Stephanie Wrobel
Published by Berkley Books
Publication date: February 22, 2022


Bookshop, Amazon
I loved Stephanie Wrobel's debut Darling Rose Gold for her sharp writing and her disturbed take on a mother-daughter relationship so I was really looking forward to her newest novel, This Might Hurt. It's the story of sisters, Natalie and Kit. Kit has gone to an isolated island off the coast of Maine as part of a spiritual retreat to figure out her life. After months of no contact, Natalie gets a threatening anonymous email from the retreat and heads out to find Kit. The present is mixed in with a past including a sadistic father who warps the ambitions of his young daughter. The mystery is in the who's who, but once the knots are untangled, the novel loses steam and sputters to a stop.
Memphis by Tara Stringfellow: Stunning debut about three generations of Black women and healing family trauma. My review
Elektra by Jennifer Saint: More Greek drama! Review to follow
Last Dance on the Starlight Pier by Sarah Bird
Published by St. Martin's Press
Publication date: April 12, 2022

I was on the fence about this novel of dance marathons during the Great Depression, but had read the author before so decided to give it a chance. The story is of a young woman abandoned by family who ends up becoming a de facto nurse for a dance marathon group. Until she's called upon to dance. Between a story that felt outlandish and a well-intentioned effort to recreate the dialect, tone, and jargon of the times the novel left me cold. If this  time and place (Galveston, Texas of the 1930s) is in your wheelhouse, give it a try. It just wasn't enough to hold my interest.
Cover Story by Susan Rigetti: Oh, I loved this wickedly twisted tale based on the Anna Sorokin story. My review
Bomb Shelter by Mary Louise Philpott: A contemporary memoir/essays about time and family. Review to follow
Olga Dies Dreaming by Xóchitl González
Published by Flatiron Books
Publication date: January 4, 2022



Bookshop, Amazon
I love novels that entertain while educating. Olga Dies Dreaming is about Puerto Rican siblings who have lived in Brooklyn almost their entire lives. Olga is a successful wedding planner for NYC elites and her brother, Pedro, is an up-and-coming is a congressman. On the surface, all seems golden, but underneath the lives of neither are as they appear. Their mother is a militant activist whom they haven't seen in decades as she fights for an independent Puerto Rico.
This novel lands in the sweet spot of lots of well-planned plot and real issues. I knew very little about Puerto Rico so appreciated the details about this American territory and the untenable position it's been trapped in since 1898.
How has your spring reading been? 
This post contains affiliate links which means if you click on a link and make a purchase of any kind, I get a small commission (at no cost to you).
Related Posts