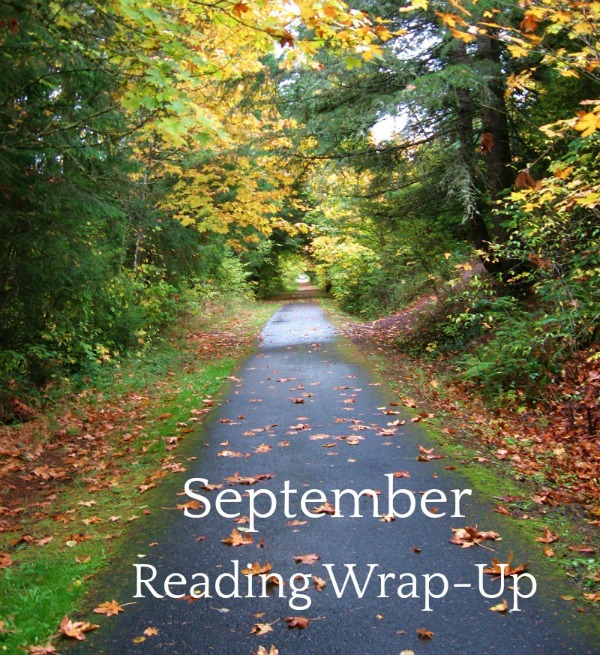 Goodbye September, the first month that felt like a month in a long time. I don't remember much about July and August, but September proceeded with a normal feel. I'm still not back to writing reviews as often as I used to, but I'm acknowledging that may be a permanent change—2 reviews a week instead of 3. We'll see. The good news is that once again it was a strong reading month. I had 7 books 4 stars or higher.
Bookish People by Susan Coll
Published by Harper Muse
Publication date: August 2, 2022

Bookish People had everything in its premise to make it a success for me: set in a book store, life choices, and a protagonist in late middle age. Sophie Bernstein owns a bookstore in Washington DC. The novel takes place within a condensed timeline of one week and includes a psychotic roommate who may also be psychic, a talking turtle, and a hidden room. These and other asides meant that Bookish People felt less like a novel and more like an old-fashioned arcade game—picking up speed but pinballing into more and more objects along the way. It wasn't coalescing so I gave up halfway through.
Joan by Katherine J. Chen: I loved this novel about Joan of Arc. My review
Ordinary Monsters by J.M. Miro: fabulous fantasy, review to follow
The Kingdoms of Savannah by George Dawes Green
Published by Celadon Books
Publication date: July 19, 2022



Bookshop, Amazon
Ignore everything I said above about too much quirky because in The Kingdoms of Savannah it works. Take a wealthy family with an etiquette-obsessed matriarch add a son so disillusioned that, despite a law degree, he lives on the streets, and a documentary-making  black granddaughter. Mash it up with murder, a missing treasure, and a kidnapped archeologist and you've scratched the novel's surface. The light and the dark kept me focused in Kingdoms, the light being the viciously funny Southern grande dame and the dark the truth about Georgia's history, much of which was researched by the author.
The Marriage Portrait by Maggie O'Farrell: a slender novel about the brief life of a 16th century Italian duchess. My review
Tomorrow and Tomorrow and Tomorrow by Gabrielle Zevin: My 5-star favorite for September. Review to follow
The House of Fortune (The Miniaturist #2)
by
Jessie Burton
Published by
Bloomsbury Publishing
Publication date:
August 30, 2022
I'm sad to report a second failure from an author whose last novel I loved (the first was Bookish People). The Miniaturist was my favorite debut the year it came out so I was ecstatic to see there was a sequel. The House of Fortune follows Thea, the daughter of one of the women in the first book. She lives with her father and aunt in a huge mansion in Amsterdam in 1750. Unfortunately, they're skirting the edge of poverty and it's believed a good marriage on Thea's part will save them. Except Thea's already in love with an artist. I would have loved it all to come together, but it didn't. The atmosphere of gloom permeated the novel's pace and left me drowsy and disengaged.
The Complicities by Stacey D'Erasmo: Contemporary novel about the many shades of guilt. My review
How Not to Drown in a Glass of Water by Angie Cruz: Review to follow
That's all for this month. How did your reading go?
This post contains affiliate links which means if you click on a link and make a purchase of any kind, I get a small commission (at no cost to you).
*I received a free copy of this book from Harper in exchange for a fair and honest review.*
Related Posts