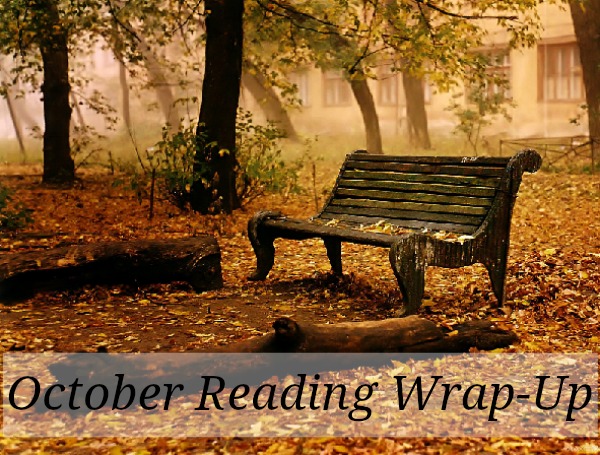 October has come and gone and my book reviewing has not rallied as I hoped it would. I'm still reading, but still finding it hard to corral my thoughts. I'm not sure where this is headed, but thanks for sticking with me. If you need more reading ideas I am still co-hosting a podcast—somehow talking about books is easier than writing! Links to most recent episodes are below.
As for reading last month, the quantity increased, but the quality settled into a 'good not great' range. Not enough to be disheartening, but not a lot of love to go around. Thankfully, November is starting strong so there are great books ahead and hopefully, more reviews.
A Tidy Ending by Joanna Cannon
Published by Scribner
Publication date: August 2, 2022

I appreciate the odd, potentially unlikable character more than most, especially when their inner voice is sharp and sly, but that trait wasn't enough to save A Tidy Ending. A murder mystery wrapped up in a psychological game of cat-and-mouse it ended up unraveling most inelegantly.
Our Missing Hearts by Celeste Ng: Exquisite novel about a future America. Review to follow
Ordinary Monsters by J.M. Miro: Fabulous historical fantasy. My review
Woman of Light by Kali Fajardo-Anstine
Published by One World
Publication date: June 7, 2022



Your Local Book Store, Amazon
I was drawn to Woman of Light because it's set in Denver, Colorado in the late 1800s and during the Depression. I appreciated learning about a piece of Colorado history I knew nothing about. Ostensibly, the novel follows Luz, a young woman who reads tea leaves to supplement her marginal income from doing laundry. It's the 1930s and money is scarce everywhere. What is not scarce is the rising racism against people of color, including the Mexicans who were the state's Indigenous people generations ago. While this is an interesting aspect to the novel, the story shifts too abruptly between ancestors' lives and the main characters. This made connecting to Luz and her story difficult and left me feeling there was more story to tell.
Signal Fires by Dani Shapiro: Stunning fiction about familial love and secrets. My review
Gilded Mountain by Kate Manning: More historical fiction set in Colorado. Review to follow
The Fortunes of Jaded Women by Carolyn Huynh
Published by Atria Books
Publication date: September 6, 2022

The Duong women are under a curse set on their family by a witch generations ago. There will be no sons born going forward and they will never find happiness. In the present day, they live in L.A. and the curse is real. There are three sisters, all of whom have daughters and all of whom are miserable. The sisters and their children are estranged from each other.
I'm not Vietnamese so maybe readers more familiar with Asian culture will find The Fortunes of Jaded Women  hilarious and accurate, but as an outsider it was offensive. These women are horrible, even worse than any of the Real Housewives. They throw food at each other in restaurants, get kicked out of every public place they go. They're despised by everyone because they're rude, selfish, and foolish. I am all for unlikable characters but they have to be interesting and these women weren't. Add to that how uncomfortable I felt about what seemed like degrading stereotyping and I stopped reading.
Down & Out in Paradise by Charles Leerhsen: Anthony Bourdain biography, review to follow
How Not to Drown in a Glass of Water by Angie Cruz: I loved this fire-cracker of a novel about one Dominican woman's dealings with an unemployment counselor. My review
On Java Road by Lawrence Osborne
Published by Hogarth Press
Publication date: August 2, 2022



Your Local Book Store, Amazon
I love Lawrence Osborne's writing and his newest novel, On Java Road doesn't disappoint. It's set in the highest enclaves of Hong Kong society, but as viewed by an outsider. Adrian Gyle is a British ex-pat and journalist, whose biggest achievement after 20 years in Hong Kong is his friendship with the son of one of the country's richest families. The country is in the throes of rioting and violence as Beijing starts to crack down on their newest territory, but the plot is ancillary to the social commentary on regime change, authoritarian government, and the last gasps of white, male, British colonists. This is a melancholic character study of the seamy underside of unfettered wealth and privilege and what happens when it's frightened. Both in the general sense, as wealthy Chinese are selling off homes and moving out of HK to avoid Communism and specifically as Gyle's friend's affair with a student protestor ends in her supposed suicide. There are no answers in this elegiac novel, just the sad realities of power and wealth swathed in elegant prose.
That's all for my October. How was your reading?
Recent Podcast episodes: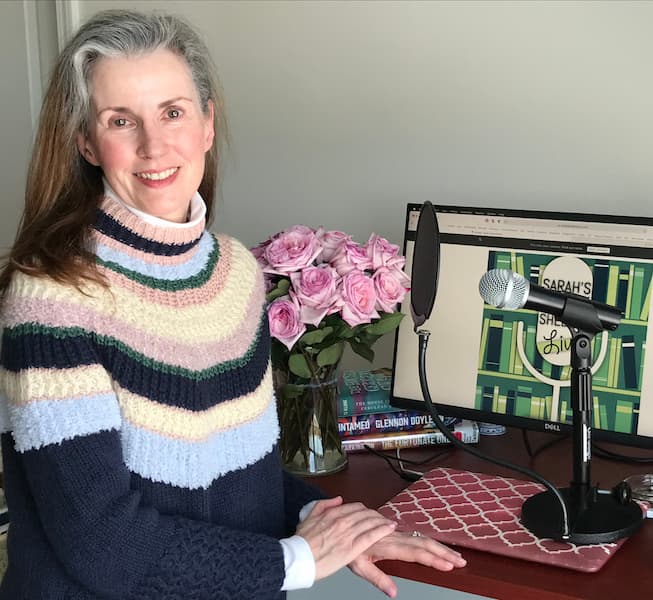 This post contains affiliate links which means if you click on a link and make a purchase of any kind, I get a small commission (at no cost to you).
*I received a free copy of some of these books from Hogarth and Atria in exchange for an honest review.*
Related Posts