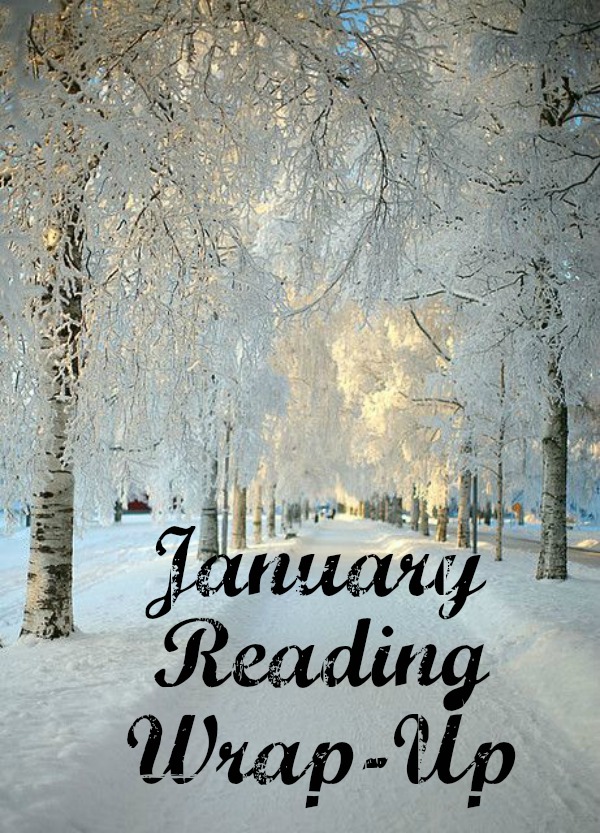 Well, all righty, the first month of 2017 is wrapping up. I've already noted that my reading is still in an odd place, but I'm working very hard to get my head and heart back into the game—what's happening now is going to keep on happening. One very positive thing I did in January was participate in the Women's March in Seattle. The city had planned for 40,000 people and over 150,000 showed up. It was five hours of amazing energy, determination and positivity. One march is not going to change the next four years, continuous effort is needed, but so many women around the WORLD coming together against hate has meaning.
Marching aside, I did read quite a bit in January—just not many new releases. You may already know I found my first 5-star book of the year, but it was originally published in 2012: Girlchild. The trend continued with a number of outstanding books from previous years. The 2017 releases I read generally left me either meh (no opinion) or ugh (negative opinion). I write snarky reviews sometimes, but it's always a battle between feeling a little bad about the negativity and feeling that you stop by because you trust me to recommend books—and to let you know what might not be worth your time. This month I'm including the don'ts. You decide.
Yes
The Secret Chord
Published by
Viking
Publication date:
October 6th 2015

Well written historical fiction about the life of King David. Brooks can always be counted on to provide nuanced portrayals of her characters. Even if you are not religiously inclined this history of a man and his times is fascinating.
Handle with Care
by
Jodi Picoult
Published by
Washington Square Press
Publication date:
September 15th 2009

Another delicate topic from Picoult—literally. Willow O'Keefe is born with seven broken bones and more to come every day because she has brittle bone disease. Picoult uses this as the basis for a novel that tackles parenting, medical liability, professional ethics and friendship.
Stoner
by
John Williams
,
John McGahern
Published by
NYRB Classics
Publication date:
June 20th 2006

Quiet, almost depressingly stoic, Williams illuminates the banality of life through one man. William Stoner is a professor who, until he is 40, seems to make no real attachments in life or can't hold onto them. The characters are split between the normal and the almost fantastical hatred of Stoner's wife and one of his colleagues. Their actions were the hardest part for me—so much vindictiveness and determination to destroy. That he doesn't fight back, but accepts his fate makes this story even more somber. The lure is the prose, especially if you like Kent Haruf or John Steinbeck. Spare, elegant.
City of Thieves
by
David Benioff
Publication date:
January 1st 1970

City of Thieves by David Benioff: I've learned not to say I've read enough WWII fiction because inevitably someone will tell me about another novel on the subject and I'll read it and I'll love it. This is set in Leningrad during its siege by the Germans. Benioff brings together two disparate characters—a handsome Russian soldier and a Jewish teenage boy—in a farcical quest to find a dozen eggs for a colonel's daughter's wedding. This at a time when the people in Leningrad are eating library book paste. Their quest makes for brutal and touching can't-put-down reading.
Maybe
The Readers of Broken Wheel Recommend by Katarina Bivald: Sara leaves Sweden to visit Amy, a pen pal she's never met in Broken Wheel, Iowa. She arrives on the day of her friend's funeral. The town hardly qualifies as such and the people are standoffish, but as per Amy's wishes she stays in her house. Books connected them and as she acclimates to Broken Wheel Sara decides to use that love of books to create a community. Gets a bit too fluffy at times, but easy reading if you're in the mood. 2.5
Every Day is for the Thief by Teju Cole: Less than 200 pages and it took me over two weeks to finish this book which was my problem with it. A young man returns to his home in Nigeria to find it much changed from his memories. Somehow this read like a non-fiction catalog of all that is problematic in Nigeria. I was never able to make an emotional connection. 2.5
Without You, There is No Us by Suki Kim: An unusual work of non-fiction—a blend of memoir and journalism about her time teaching at a North Korean Christian university. Like anything about North Korea this felt like science fiction. Bright young men who, for all their bravado and intelligence, are completely unaware of the world around them and robotic in their belief that their nation is the greatest in the world. Kim definitely captures the bizarre facts of life and how decades of a totalitarian regime has destroyed a nation's potential. The obsession with and hatred of America is just one more disturbing element. 3
Not-So-Much
Little Deaths by Emma Flint: This may have had more to say than I heard, but it felt mostly like a woman being judged for her lifestyle more than her motive in the disappearance and death of her two children. More importantly? Billed aa a thriller but with no tension to be found.
After We Fall by Emma Kavanaugh: Oy. Flight attendant survives a plane crash and returns to the husband and child she was leaving before the crash. Questions surround why the plane crashed but this one never takes off. Hard no.
The Sleepwalker by Chris Bohjalian: One of my favorite authors but this one was a miss for me. Again, no tension. Wife is a known sleepwalker and disappears one night. In the course of the novel we learn that not only does she walk in her sleep but she has sex which introduces a whole other element to the novel and one that felt forced to me. Both because I love Bohjalian's books so much and because I know other bloggers who loved this book I'm going to redirect you to their reviews so you don't have to take my word on this one. It just didn't work for me. Full reviews: Sarah's Bookshelves, The Novel Life, Bookstalkerblog.
Read- Reviews to Follow
The Fifth Petal by Brunonia Barry
Indelible by Adelia Saunders
I Liked My Life by Abby Fabiaschi
Tell the Wolves I'm Home by Carol Rifka Brunt
The Shore by Sara Taylor
Perfect Little World by Kevin Wilson
How was your January reading? Any discoveries you'd like to share?
Related Posts