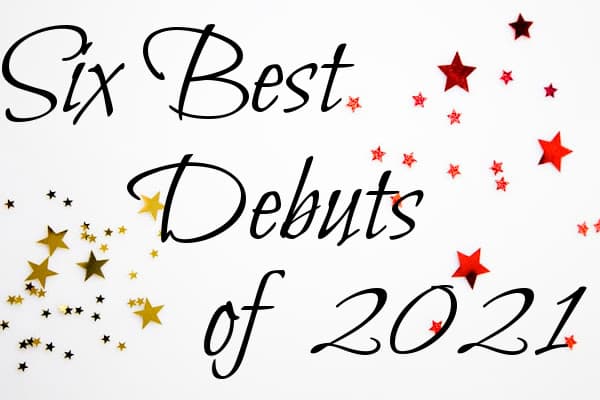 Happy Monday and welcome to my first yearend best-of lists. Today is a favorite category: best debuts. Finding new authors is one of my greatest reading pleasures and 2021 proved to be a very good year. Of all my reading, 38% was debut authors and of those debuts I rated 36% 3.5 stars or higher, with 3.5 being my baseline for a book I'd recommend to others. Finally, of the 23 books I'd recommend I have 6 books I thought were extraordinary.
(Book title links to my review)
The Northern Reach by W.S. Winslow
Published by Flatiron Books
Publication date: March 2, 2021



Bookshop, Amazon
Four families and 100 years are spanned in this gorgeous novel set on the coast of Maine. The Northern Reach is filled with the kind of writing I live for—morbid wit and every word perfectly placed. This novel also belongs in the Underrated category because it never got enough love.
The First Day of Spring by Nancy Tucker
Published by Riverhead Books
Publication date: May 18, 2021



Bookshop, Amazon
The First Day of Spring is not a book for everyone as its subject matter is deeply shocking and troubling. An 8-year-old girl kills a toddler. The novel is written through that girl's eyes—in her childhood and later as an adult after she's paid for her crimes. This is uncomfortable, visceral, human reading.
The Chosen and the Beautiful by Nghi Vo
Published by Tordotcom
Publication date: June 1, 2021



Bookshop, Amazon
I just wrote about this novel on Friday so will keep this really brief: if you appreciate seeing the classics get shaken and stirred then you must read The Chosen and the Beautiful—a retelling of The Great Gatsby from a queer, Asian woman's perspective.
The Push by Ashley Audrain
Published by Pamela Dorman Books
Publication date: January 5, 2021



Bookshop, Amazon
This may be a first. I'm including The Push as one of the best debuts of the year even though I never reviewed it. This is one more of those uncomfortable novels, ala We Need to Talk About Kevin, where a new mother doesn't bond with her child. A literary exploration of motherhood with a twist of thriller.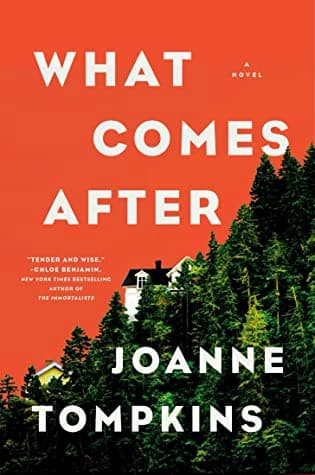 What Comes After
by
JoAnne Tompkins
Published by
Riverhead Books
Publication date:
April 13, 2021
Genres:
Book Clubs
,
Debut
,
Fiction
,
Contemporary
,
Literary

Bookshop
,
Amazon
What Comes After is similar to The First Day in that it opens with a shocking act of violence and moves behind the crime to the lives left behind. In this case it is a murder-suicide between two teenage friends and the people left behind are one boy's Quaker father, the other's bereft mother, and a girl neither of them knew about.
God Spare the Girls by Kelsey McKinney
Published by William Morrow
Publication date: June 22, 2021
Genres: Debut, Coming-of-age, Literary



Bookshop, Amazon
In God Spare the Girls the pastor of a Texas megachurch has sinned, yet expects his daughters and wife to stand beside him. For the first time ever, it's a problem for his daughters and they leave. Religion, marriage, and family are all explored in this thoughtful novel.
There you have it, the six debuts I thought were the best this year. Did you read anyone new I missed? This is my last post before Christmas. I'll be back next week with my overall favorite books of the year. Until then, please have a happy and healthy holiday.
This post contains affiliate links which means if you click on a link and make a purchase of any kind, I get a small commission (at no cost to you).
*I received free copies of some of these books from the publishers in exchange for an honest review. The rest were checked out from the library*
Related Posts