Three months into a new year may be too soon to call a trend, but accuracy has never been a strong suit for me so I'm going to say it: My library reading has significantly outperformed my upcoming-release reading. My March library reading seems to seal the deal. I'm not sure why this is, but an early analysis makes it clear that either 2016 is going to be a slow year for GREAT fiction or I make bad choices when requesting books from publishers. Either way, I'm spending more time at the library and less time paying attention to what is new.
 

Read

The Boys in the Boat: Nine Americans and Their Epic Quest for Gold at the 1936 Berlin Olympics by Daniel James Brown
Published by Viking
Publication date: June 4th 2013
Genres: Non-fiction, History


The Boys in the Boat has been read and reviewed by minds much greater than mine so the only point I can make is: even if you care nothing about sports, nothing about the Olympics, you should read this book. I put it off despite some of the readers I trust most giving it five stars. More importantly, my mother implored me to read it and I ignored her, saying I had no interest in non-fiction and crew. Seriously?  BORING.
Needless to say I was proved wrong. Smacked down proven wrong. There are any number of points in this book where I had to lift my head from the page and remind myself to breathe. Author Daniel James Brown is now on my list of writers I look forward to reading, because it is not just the story of these boys it is how he tells it. READ. IT…NOW
The boys sat without talking, breathing heavily, exhaling plumes of white breath. Even now that they had stopped rowing, their breathing was synchronized, and for a brief, fragile moment it seemed to Joe as if all of them were all part of a single thing, something alive with breath and spirit of its own. 
Bittersweet falls into that genre I lovingly refer to as "wealthy families behaving badly". It's one of my favorite go-to genres because barring horrifically bad writing or egregious plot lapses I'm a pretty easy customer. My needs are basic: amuse me with people who have more money than I will ever have and give me their dishy antics. You can even reuse plot lines, I'm not fussy. Miranda Beverly-Whittemore jumps this bar and then some in Bittersweet with a pudgy scholarship student rooming at college with a lissome, blonde heiress who won't even speak to her. Until that is, said heiress, Genevra Winslow, takes an interest in Mabel Dagmar and invites her to spend the summer with her and her family at their family compound in Vermont. Does Evie have an ulterior motive? Of course, but so does Mabel and as the summer progresses and Mabel becomes a part of the family the inevitable secrets and drama ensue. Well done.
Tip the "wealthy families behaving badly" genre on its head and you have the "social climber who will stop at nothing to become a member of wealthy society" caste. This is almost as enjoyable because there will inevitably be a certain amount of schadenfreude by the time the novel ends. Everybody Rises is a modern take on The House of Mirth and Vanity Fair. Evelyn is a young woman so desperate to be part of the elite of NYC that she takes a job at social media website designed to keep the have-nots away from the haves. Her job allows her to mix and mingle with the trust fund babies despite the fact that she cannot afford to do so. Will she overstep her bounds or will this Beck Sharpe learn the ropes and ascend to the position she so fervently desires?  Nothing new in this tale but well written and enjoyable.
The Best of Enemies by Jen Lancaster
Published by NAL
Publication date: May 3rd 2016
Genres: Chick Lit


I first discovered Jen Lancaster through her memoir Bitter is the New Black—the story of her time spent unemployed and looking for a job. I was in the same position so the fact that she could make me laugh out loud while waiting to take the 'skills' test you have to take to qualify for unemployment says a lot. Lancaster has now plumbed the depths of her personal life so much so that there is nothing left and she's turned to fiction. In her latest novel The Best of Enemies it's clear that the same hyper-kinetic energy that is Jennifer makes its way into her fiction as well. The plot? One woman with two best friends who despise each other and are polar opposites in temperament, but have to come together to help her when her husband fakes his own death.
Lancaster is one of those writers who has branded and positioned herself perfectly just by being herself. She is no doubt creative and talented, but when you read her there is no immersion into a character's life. There is only one voice: hers. Thankfully, it is funny but there does come a point when, like your ADHD friend who talks so fast you only catch one word out of three, you're going to skim over the pages knowing that there is way more information than you need. Lancaster does ultimately get to the point, making The Best of Enemies a super-fast airplane/poolside/hair coloring appointment read.
The Sellout: I reviewed this last week with high praise and so was not too surprised to see that it won The Tournament of Books– book world's Super Bowl/March Madness/Oscars. It will make you feel awkward, entitled, and mortified, but you'll still laugh and you won't regret reading it.
Other read and reviewed library books: Guapa, An Untamed State
On Hold
The Story of My Tits: I've never read a graphic novel before but this is coming to me highly rated by a person I trust so stay tuned. It's the memoir of one woman's life with her breasts and experiences with breast cancer.
Welcome to Braggsville: I'm not sure I'm going to be able to handle another racially charged piece of fiction, but it's on my list so we'll see.
Eligible:  How many more modern retelling of Jane Austen stories can I handle? Apparently, at least one because I'm still waiting for her updated take on Pride and Prejudice.
The Taxidermist's Daughter:  Kate Mosse wrote a series that combined old world folklore with religious fables, mystery and all that stuff that the modern mind wants to reject but can't quite. I love it and am looking forward to this next novel from her.
Miller's Valley: I love Anna Quindlen. No other reason beyond that.
Returned Unread
Write Away: While every single person who lives to read and write harbors a belief that they have a novel within them, it's not true. And keeping this book for 2 months and never getting more than halfway through it would be pretty clear evidence that if  I was going to I would have, but I haven't. Sigh
Money, Master the Game:  Because having been forced into retirement I think I need to be much smarter about  my finances so I get books like this, but then forget to read them because I'm too busy looking at pretty pictures on lifestyle blogs or in magazines (which at least I don't buy, but check out from the library, right?!)
How about you? Any great books you checked out from the library in March?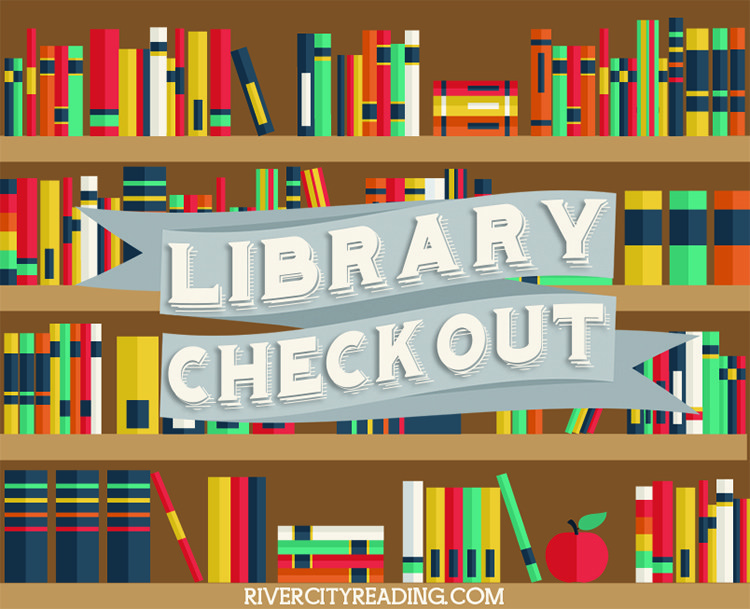 Library Checkout is the brainchild of Shannon at River City Reading- stop by and see what other voracious readers found at their libraries!
Related Posts