After a little digression on Friday, it's back to books! Reading may be your escape during quarantine, but for many the economic issues caused by the pandemic means buying the newest releases isn't a great idea. So, today I've got eight beautiful backlist books I read and loved years ago. Several I've never talked about because I read them before I started this blog.
Even better, they're all five stars and though they're all fiction they're on various subjects so there's something for everyone's reading taste. All should be readily available for download from your library or, at the very least, cheaper to purchase online.
Every Last One by Anna Quindlen
Published by Random House
Publication date: April 13, 2010



Bookshop, Amazon
One of the first Anna Quindlen novels I read was Every Last One. It's still the one I recommend most to other people, because the story is knockout powerful. At the same time, this story of one family and the repercussions of an unforgettable act of violence will hook you on her writing.
The violence in Mary Beth's life is noted in the synopsis so it's not a surprise. And yet Quindlen so completely pulls the reader into the complex everydayness of this family's life that it's a shock when it happens. It takes a certain gift to be able to misdirect attention so thoroughly that even though you think you know what's going to happen you're mistaken.
But even that talent is not where this books shines. It's in her portrayal of life after the fact and its quietude, desperation, and new normalcy. This is what stuck with me for days afterward, making me stop and think about what I may have forgotten, when there is nothing. An understated and beautifully nuanced portrait of motherhood, grief, recovery.
The Night Rainbow by Claire King
Published by Bloomsbury USA
Publication date: April 2, 2013



Bookshop, Amazon
Pea is a 5-year-old girl living in the midst of sadness. Her father has died and her pregnant mother is incapacitated by grief. She's left with only her little sister to play with and to try and care for their mother. The Night Rainbow is a bittersweet story of the power of a child's imagination. Full review.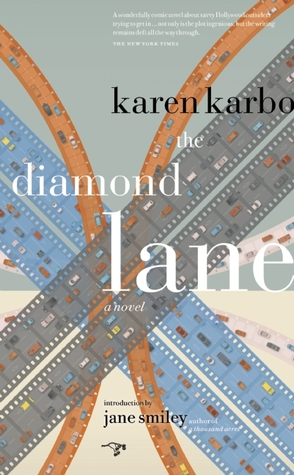 The Diamond Lane by Karen Karbo
Published by Hawthorne Books
Publication date: September 23, 2014



Bookshop, Amazon
Witty, snarky satire is one of my favorite kinds of writing, but it has to be done right. Too far and it turns into farce—not as enjoyable. Karen Karbo's The Diamond Lane is satirical perfection. Does she choose an easy jumping off point with Hollywood? Hell, yes, but then she does a sublime job of sticking her landing right through to the last page. Full review.
The Particular Sadness of Lemon Cake by Aimee Bender
Published by Knopf Doubleday
Publication date: June 1, 2010



Bookshop, Amazon
The Particular Sadness of Lemon Cake by Aimee Bender struck me so strongly I had to reread the final line before putting my hands over my closed eyes for a few minutes to absorb it.
This is another book that, on the surface, is about family life and how, despite what we might like to believe, there is no such thing as normal. In this case Rose can taste the emotions of the people who have prepared her food, down to knowing whether the potatoes came from Idaho or Illinois or the cook really wanted to be an actor.
With a premise like this there is the potential to swerve into the freak show aspects of what could ensue from such a gift. Bender does not and instead we follow a young girl trying to understand life much in the same way each of us does, only burdened with a talent she neither sought nor wants.
The Stargazer's Sister by Carrie Brown
Published by Pantheon
Publication date: January 19, 2016



Bookshop, Amazon
Caroline Herschel is not a name anyone would recognize, but her brother William is well known to astronomers around the world. He was a pioneer in the field in the 1800s. The Stargazer's Sister is a lyrical novel about Lina's life and her own largely unknown contributions to the field. I loved everything about this story. Full review.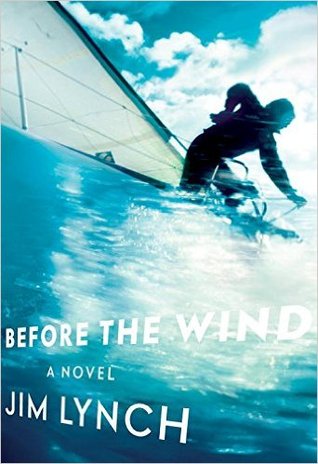 Before the Wind by Jim Lynch
Published by Knopf
Publication date: April 19, 2016



Bookshop, Amazon
From 19th century astronomy to modern day sailing and dysfunctional family. Before the Wind was a complete surprise for me, which is one of the best things that can happen to a reader. I don't know anything about sailing, but chose the title because it's set in Seattle. Serendipity! This is one of those beautifully crafted stories with a simple premise that unfolds into something infinitely more complex and meaningful. Full review.
Birds of Paradise by Diana Abu-Jaber
Publication date: September 6, 2011



Bookshop, Amazon
I read Birds of Paradise before I ever thought of writing reviews. It's the story of a wealthy Miami family whose daughter, Felice, runs away when she is 13. In the ensuing 5 years she lives life in the Miami beach scene, earning money with odd jobs and squatting in empty houses. She gets in touch with her mother intermittently and on her own terms, stringing her hopes along. Now, she's about to turn 18.
The novel explores each of the four members of this family and their lives since Felice left. The mother is a high-end pastry chef and Abu-Jabar's descriptions of her baking are some of the most enticing I've ever read. This, combined with the many textures of emotion shot through the book make for exquisite reading. When I finished Birds of Paradise I remember thinking for the first time, 'This is what "literary fiction" means.' It's been 9 years since I read it and it's time for a reread.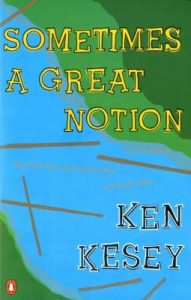 Sometimes a Great Notion by Ken Kesey
Published by Penguin Books
Publication date: July 28, 1977



Bookshop, Amazon
The only classic to appear on the list Sometimes a Great Notion was a situation just like Before the Wind. I chose it solely because it's based in the Pacific Northwest. This is grand, wildly creative novel set in the 1960s and following one family of loggers. Full review.
That's all I have for now, my reading lovelies. How are you doing? Reading anything beautiful?
This post contains affiliate links which means if you click on a link and make a purchase, I get a small commission (at no cost to you).
Related Posts