Best is a big word, especially these days when words that have been a part of the lexicon for lifetimes feel as if they're losing their meaning. The first that comes to mind is "normal". There is nothing normal about our weather, our politics, America.  There's a COVID vaccine and a booster, but the virus has remained a partisan issue. Which is to say I went to the Detroit airport to pick up my mother before Christmas and amidst the sea of masked travelers awaiting their luggage there were two men proudly standing by with their faces uncovered. I wanted to Taser them. Not really an appropriate sentiment for the season, but there we are.
Back to BEST. I've already shared my favorite debuts and the books I felt deserved more love, which leaves eight books from 2021 that I felt were the best of the rest. That I was still thinking about, months later, for providing insight, laughter, discomfort, sadness, recognition, and joy.
The Bad Muslim Discount by Syed M. Masood
Published by Doubleday Books
Publication date: February 2, 2021



Bookshop, Amazon
Sometimes you go into a novel expecting one thing and get another completely. That's the case with the Bad Muslim Discount. I thought it would be a comedic story about Muslim life in America, but instead it is a thoughtful, nuanced portrait of two immigrants whose lives intersect. Even better? It is filled with sharp, engaging humor.
Empire of Pain: The Secret History of the Sackler Dynasty by Patrick Radden Keefe
Published by Doubleday
Publication date: April 13, 2021



Bookshop, Amazon
Empire of Pain is a must-read for anyone curious about how America got where it is with opioids. This is an exhaustively researched, but page turner of a book about the craven Sackler family. Makers of Oxycontin, they continue to this day, to deny any responsibility for the epidemic. Capitalism at its worst.
A Thousand Ships by Natalie Haynes
Published by Harper
Publication date: January 26, 2021



Bookshop, Amazon
I couldn't let 2021 pass without a nod to Greek mythology. Of the various Greek tales I read, none was more startling than A Thousand Ships. The aftermath of the Trojan War, from the women's perspective. They're angry and it's fantastic.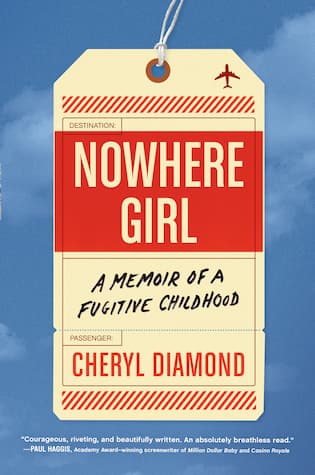 Nowhere Girl: A Memoir of a Fugitive Childhood by Cheryl Diamond
Published by Algonquin Books
Publication date: June 15, 2021



Bookshop, Amazon
Bold statement: I have NEVER read a memoir as bizarre and fantastical as Nowhere Girl. If this had been fiction I would have stopped reading, claiming it to be unrealistic. Except it is true and it was Cheryl Diamond's life.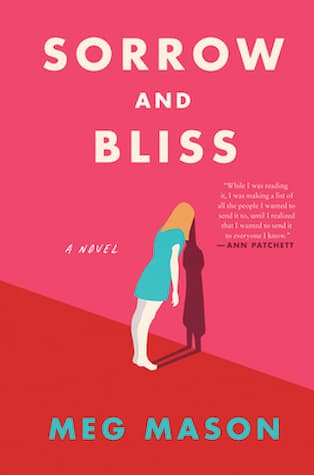 Sorrow and Bliss by Meg Mason
Published by Harper
Publication date: February 9, 2021



Bookshop, Amazon
A shapeshifting novel Sorrow & Bliss refused to land squarely in one genre. One woman's mental health journey is at its core, but it's wrapped in bracing humor, family love, despair, and hope.
The Five Wounds by Kirstin Valdez Quade
Published by W.W. Norton
Publication date: March 30, 2021



Bookshop, Amazon
A grandmother, her son, and her granddaughter in a small town in New Mexico populate The Five Wounds. There is no easy way out for what any of them are going through in this literary tough-love novel.
We Are Not Like Them by Christine Pride, Jo Piazza
Published by Atria Books
Publication date: October 5, 2021



Bookshop, Amazon
I'm not sure I've ever felt more tense reading a novel than We Are Not Like Them. The story of two childhood friends, one Black and one White and how one event upends everything they thought they knew about the other. Timely and powerful.
Once There Were Wolves by Charlotte McConaghy
Published by Flatiron Books
Publication date: August 3, 2021



Bookshop, Amazon
A small novel, Once There Were Wolves encompasses large themes. The environment, conservation, pride, and sisterly love all come together in its pages. A compelling look at the shifting lines between predator and prey.
That's it for 2021, dears.  Thank you so much for your continued support and I hope 2022 will be a brighter year for all of us.
This post contains affiliate links which means if you click on a link and make a purchase of any kind, I get a small commission (at no cost to you).
*I received a free copy of some of these books from the publisher in exchange for an honest review.*
Related Posts