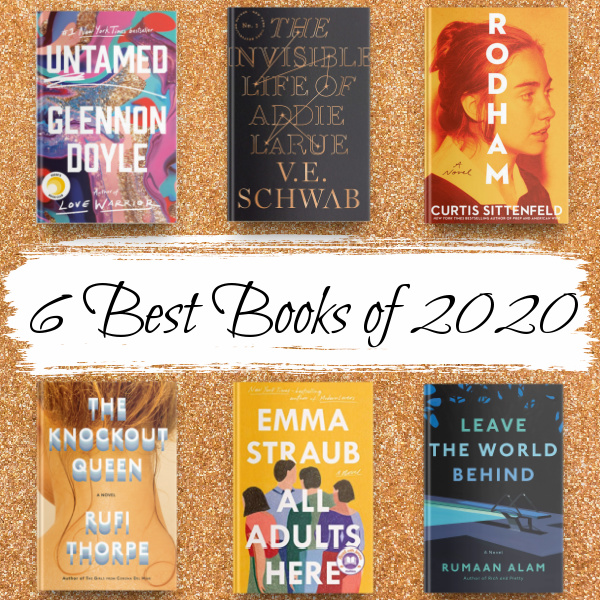 In the same way 2020 turned life upside-down it had the same impact on people's reading. For me, I read more nonfiction than ever before—from 11% up to 20%. Even more surprising, after reviewing my 2020 book ratings I saw how varied my favorite reading ended up being. Here are the six best new releases of 2020 covering six genres. Enjoy!
REALITY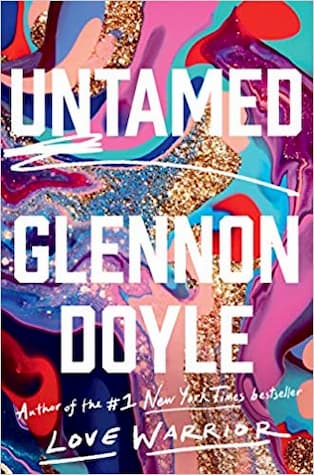 If I were to pick the one book that meant the most to me this year, it would be Untamed by Glennon Doyle. In a series of funny, touching essays Doyle used her own life to relate to women everywhere. It was not simply a 'I know, I understand' it was an admission of all so many of us don't know and haven't experienced, but done with kindness. To say this is not great, but "we can hard things." Recommended for pretty much everyone. My review
FANTASY
The Invisible Life of Addie LaRue by V.E. Schwab
Published by Tor Books
Publication date: October 6, 2020

Bookshop, Amazon
I don't read a lot of fantasy but knew I would need something supernatural, a world far away from this one, to get through the first week of November. Sadly, given that election week lasted over a month, I wish I was a slow reader because The Invisible Life of Addie LaRue was a wonderful escape. A young woman in the 1700s is given the gift of immortality, but with the curse of leaving no trace of her existence. A fantasy concept, but it played out in a realistic way. My review
POLITICS
I know, why would I want to read about politics? Well, when the premise is what would have happened to Hillary if she'd never married Bill it's a big enough twist that it could count as fantasy. Thankfully, Sittenfeld keeps the trajectory plausible, without letting Rodham fall into the "perfect future" trap. Politics is always a dirty business. My review
DYSTOPIA
Leave the World Behind by Rumaan Alam
Published by Ecco
Publication date: October 6, 2020

Bookshop, Amazon
Like Rodham this choice is a bit controversial. Plenty of people didn't like or get Leave the World Behind and I can see why. I read it so early there was no hype and I had no idea what to expect. What it did is trigger my own preconceptions and then expose them as the limited thinking they are. This is definitely of the "less is more" psychological drama genre, but the completely ambiguous ending felt perfectly suited to the pandemic uncertainty of this October. My review
COMING-OF-AGE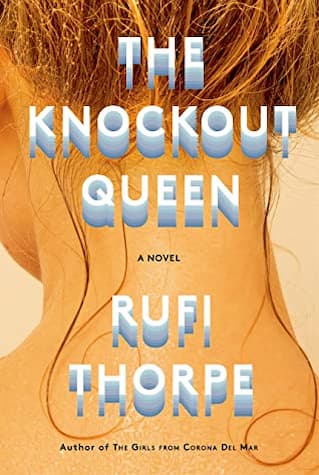 They are the odd couple of friendship: Michael is diminutive, girlish, with a mother in prison, and poor while Bunny is 6'3" tall, motherless, boyish, and rich. The Knockout Queen follows their unlikely friendship from their teens into their 20s. I loved this one for the friendship aspects even if the story left me sad. My review
FAMILY
Witnessing a deadly accident forces Astrid to take stock of her life and what she finds is concerning. All Adults Here is beautiful literary fiction about one family, flaws and all, their history, and where they go from here. My review
For a final twist, I had four backlist books in 2020 that I rated 5 stars. Outstanding reading in even more genres.
Blowout by Rachel Maddow: My review
American Royals by Katharine McGee: My review
The Road by Cormac McCarthy: My review
The Witches Are Coming by Lindy West: My review
That's it for my favorite books of 2020. How did your reading year go? Anything you loved that I missed?
This post contains affiliate links which means if you click on a link and make a purchase, I get a small commission (at no cost to you).
Related Posts