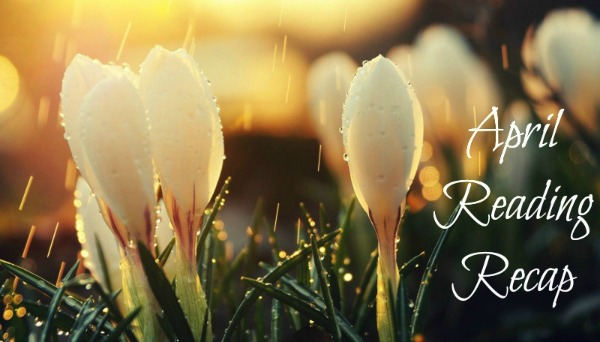 What to say about April? That I had very little clue the month was ending because I'm lucky if I can remember what day of the week it is? That, despite having nowhere to go I read fewer books this month than any other month this year? I have no answers, except that we're not in Kansas anymore. Normal is another world and anyone who thinks they can click their heels when these lockdowns end and we'll go back to that world is in for a shock.
Which all means there is no "normal" to reading anymore. Sometimes it works to take my mind away, but other times I need truly mindless entertainment or activities that force my mind to focus, like knitting and jigsaw puzzles. Thankfully, the April reading I did have was largely really good, with only a few books that didn't work for me.
The Hidden Things by Jamie Mason
Published by Gallery Books
Publication date: August 13, 2019



Bookshop, Amazon
The Hidden Things was recommended to me by Lauren at Malcolm Avenue Reviews. She's not often effusive in her praise, but she said this novel exploded from the get-go and it did. The opening scene propels the reader like a bullet into a plot that involves the Gardner Museum art heist, a teenage girl, her stepfather and some very bad people. This is perfect, get-your-mind-out-of-here reading.
Days of Distraction by Alexandra Chang
Published by Ecco
Publication date: March 31, 2020



Bookshop, Amazon
It's hard to call this one a DNF because generally that means a book I did not like. In the case of Days of Distraction there is nothing wrong with Alexandra Chang's writing or her story. The unnamed narrator is a 25-year-old Chinese-American woman with a white boyfriend. She's a tech writer, woefully underpaid because of her gender and race so when he gets accepted to Cornell she agrees to leave San Francisco, the only place she's ever lived in America, and follow him. This is a novel of introspection. The narrator is facing her life choices and trying to find her way in the world. All good stuff, but I simply could not stick with it. Introspection is the last thing I needed in April, but this would be great reading if you're in the right headspace for it.
Miss Austen by Gill Hornby: Lovely reading about Jane Austen's older sister. My review.
Little Family by Ishmael Beah: A thoughtfully told story about four young people trying to survive in a war torn African country. Review to follow.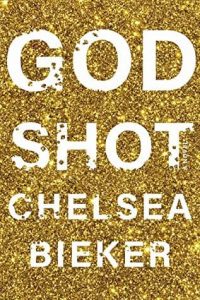 Godshot by Chelsea Bieker
Published by Catapult
Publication date: March 31, 2020

I was really looking forward to this novel about a young teenager living in a small agricultural California town in the midst of a prolonged drought. It involves a cult led by a man (are there any other kind?) who promises that if they're faithful to him he'll bring rain and prosperity. Suffice it to say, Godshot descended to a level of belief that was farcical. This preacher wears capes and drops glitter from the ceiling in church. Followers can't take showers or drink water because it's wasteful so they stink and they drink soda all day every day. And yet, people stay. It's not the future—get in your car and move! When the plot turns to young men impregnating teens to grow the flock I gave up. I'd hoped for something literary that made a statement. This was not it.
Take Me Apart by Sara Sligar
Published by MCD
Publication date: April 28, 2020

Take Me Apart was described as a slow burn thriller, but this novel didn't even start to simmer until 70% at which point I was ready to let go and move on to something else. I might have hung on, but the ingredients were too formulaic—vulnerable young woman goes to work for mysterious wealthy man, family secrets, etc. It all felt very similar to the The Silent Patient, which I'd recommend instead.
The Knockout Queen by Rufi Thorpe: My review.
The Beauty of Your Face by Sahar Mustafah: My review.
WOLFPACK: How to Come Together, Unleash Our Power, and Change the Game by Abby Wambach
Published by Celadon Books
Publication date: April 9, 2019



Bookshop, Amazon
I'll be honest, I didn't know who Abby Wambach was until I started reading Glennon Doyle (Untamed) and then I had to look her up. She's the 2nd highest scorer in women's soccer history and an Olympic gold medalist—basically an icon. Don't hate, because I'm a huge fan now. In Wolfpack she translates the lessons she learned in soccer to the real world, with a solid focus on women. I listened to this and it was very empowering and uplifting. I'd recommend it as a graduation gift for any young woman.
That's my April, dear readers! How about you? How are you doing? What's life like where you live?
This post contains affiliate links which means if you click on a link and make a purchase, I get a small commission (at no cost to you).
Related Posts